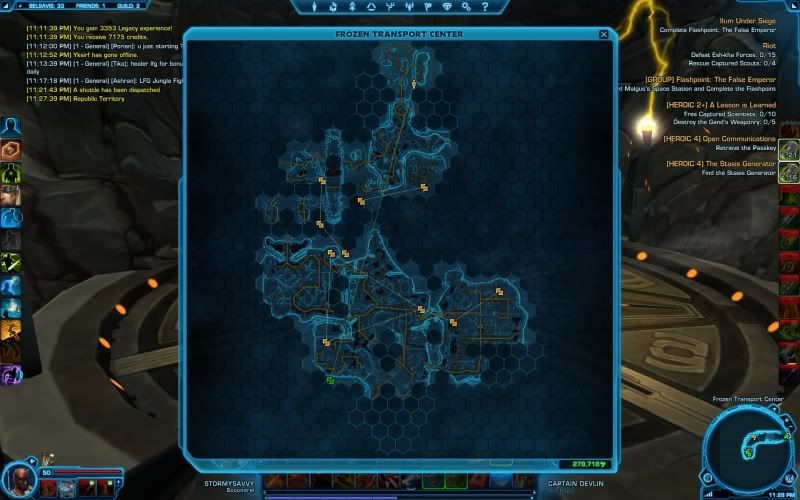 See if that works...
...if it does, this may be a time saver as those double-arrows are insta-transports.
They become more important at lvl 50 when daily quests can be had way up north and way down south-west. There's like 8 dailies for lvl 50's here, maybe more. And 3 of them are heroics: lvl2, and 2 lvl 4's that I've stumbled into.
I have one other planet to check where I recollect running into high lvl stuff.
-S